God wants to satisfy our hearts and souls. He did not save us to be discontented. God is the provider of all the good things in life. He comes with gracious operations to provide everything we need in this life. When you receive those good things, the benefits from God, you are restored, renewed and strengthened. Our soul needs that nourishing from the Lord; it craves to hear and receive from the Lord. It does not matter who you are, we all need that renewing of the spirit to combat the many 'spiritual diseases' of this world (oppression, timidity…).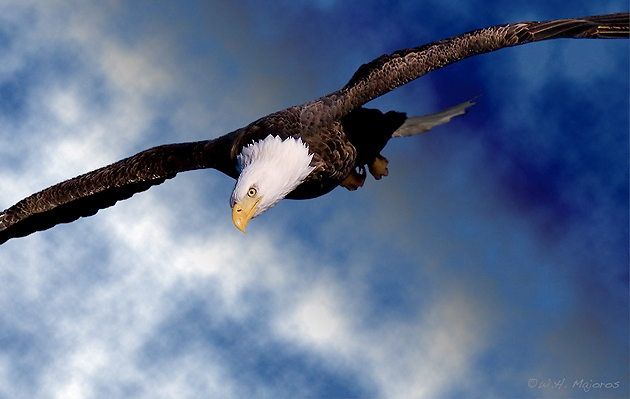 Our sensitivity to the Lord begins to slip away and our spirit becomes weakened, if we do not go back to God's table and receive what He has for us.
You may ask, "How do I get back to where I once was with God?" The first thing you need to do is pray, "God, renew a right spirit within me."
You don't get the strength for next week today, you need to commune with God everyday. We need that constant renewal. We are not to feel victorious one day and defeated the next. We need to be renewed day by day, that we rise up with strength like an eagle. The eagle is renewed because he eats what he is supposed to eat. He isn't out there looking for garbage. We need to partake of the good seed of the Word and the Bread of Life.
Rev. Yohn / 10-5-14 Sun Eve