"
Garment of Praise for Heaviness

" preached by Rev. Yohn

The spirit of heaviness is upon much of the church today. God wants you to have the garment of praise. It is a tactic of satan during these last days to take the happiness from God's children and rob them of their joy that they have the spirit of heaviness. When satan reminds us of the ashes of our past and we dwell on sorrowful things of the present, it brings heaviness. These things tear us up on the inside and we want to be alone. We are filled with negativity, nervousness and fear. It becomes worse than physical torture because it exists in the heart and eats us from the inside out. As someone who is physically sick doesn't want to eat, those suffering spiritual sickness do not want the Word of God and push it aside. If you do not want to hear the Word, there is something seriously wrong. This heaviness will bend us over so we can no longer enjoy life. We will be as the woman who had the spirit of infirmity for eighteen long years, unable to straighten.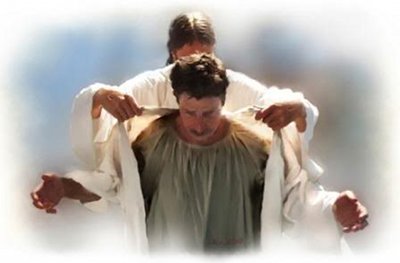 God wants to exchange that spirit of heaviness for a garment of praise. This garment is honorable, it will fit anyone and you are worthy of it because you're a Child of God. It is a garment of praise, sanctification and authority. It is not a black garment of condemnation. God gives us the best to wear, the best of comfort. This garment gives dignity and signifies your regiment.
You can be free tonight to walk in the joy of the Lord, every day. Jesus is the answer, seek Him and walk by faith and not by sight.